Water is an important commodity and no one can deny that. With the increase in population, there is a dire need for pure drinking water. Be it office, schools, colleges, industries, and many more, the demand for pure and clean water is tantamount. Earlier people used to get water from water bodies like ponds, lakes, etc, but at present, they are shrinking rapidly. Also, they are not clean always.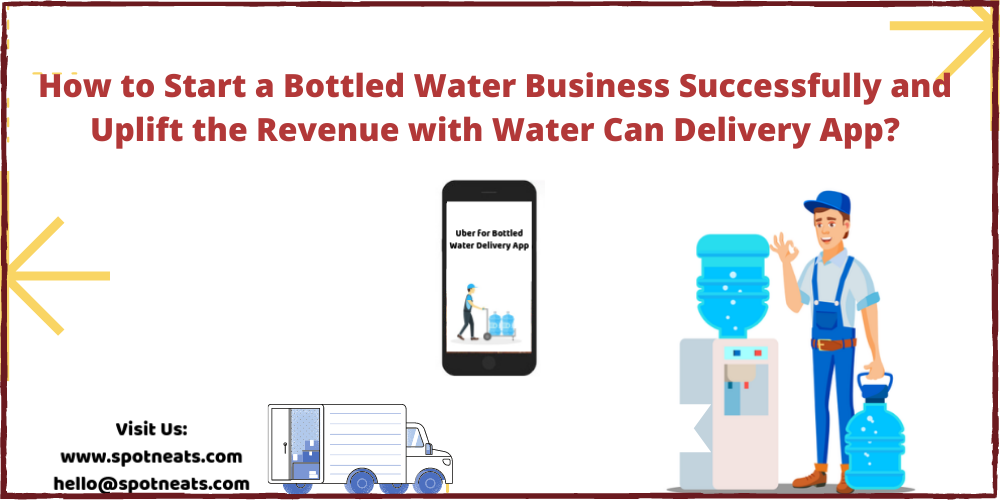 Many of them nowadays use the RO device to get purified water, but not all of them have that device. Now came a solution for that. A lot of companies are now producing packaged drinking water in big bottles. They are affordable and can be easily transported to different places. The bottled water industry is getting very good patronage among people.
Taking up this business will be a sure shot winner. It is not necessary that you should have a bottled water industry to be successful. Instead, you can create a marketplace by bringing together all the bottled water manufacturers under a single mobile app.
First, let us see whether this kind of app-based bottled water delivery for business will be successful
There is no dearth of demand for this business
As said before, the demand for pure drinking water will be there as long as life is there on earth. Now there is an app for everything. So, people don't hesitate to use an app for this.
Get your Free Demo: Whatsapp | Skype
Great ROI

Since the raw material in this business is water which is available for free, you can keep the profit margin high. Other investments include app development. So the overall profit is high and you can achieve great ROI.

For each order you get via the app, you have to assign delivery persons to deliver the bottled water to the customers. Such a way you create jobs for delivery persons.

Things to do Before Starting Bottled Water Business plan

Getting a permit from the government

Getting necessary permits for delivery persons is important in this on-demand business. Since water is a natural resource, one cannot indiscriminately use it. Prior permission for taking and supplying water from the concerned government department is required.

Delivery fleet and storage area

First, you have to analyze the market and find the target users. Next, make arrangements for the storage area if required and the delivery fleet.

Mobile app
This is the most important part. Normally, there is a customer app, delivery person app, bottled water manufacturing company panel, and admin panel.
The customer app should have an outstanding UI/UX design and user-friendly access. For this, you have to get the app from the right vendor.
If you're doubted: how to start a bottled water business in your region? Then SpotnEats will be the right choice to kick start bottled water delivery for business with a water can delivery app.
SpotnEats is an app development company that specializes in on-demand food delivery app development. We have developed apps for food delivery startups, taxi booking firms, and many Uber for X like companies.
For this business, you will also need a delivery fleet for which SpotnEats can provide a bottled water delivery software. Our fleet management system for your delivery fleet can improve your overall business functioning.
When it comes to water can delivery app development, our team of highly skilled developers makes sure that you get the best with never before seen features. We have a readymade app clone for this business. So it takes little time to make your business complete.
Some of the technologies we work with are Golang, Firebase, MongoDB, NodeJS, just to name a few. This exciting business is a less capital-intensive business and also app development from us is affordable so, you can reap maximum benefits.
An added advantage for this business is that there will be equal demand in both urban and rural areas. Till now very few companies have entered this on-demand water delivery business. Grab this opportunity and please send your water delivery business plan and revenue model to us at [email protected]. We are eagerly waiting to work with you.
SpotnEats will provide maximum help in terms of app development. If you need other details regarding app features, customization, scalability, and many more, Please connect with our expert team at Whatsapp. and Skype We have a dedicated business team who are available 24/7 to clear your queries. Feel free to talk to us. Our business development team is there to help you.