The startup scenario is slowly changing in the middle east countries, especially in the UAE and Saudi Arabia. Generally speaking, the middle east is synonymous with oil refinery and exporting, but due to the changing landscape because of climate change and pollution, the focus is now on tech startups.

In the last two years, some 2-3 US-based startups entered the Middle East market and are doing good. But, the regulations and rules are relaxed for local startups. This is a big opportunity for tech enthusiasts and existing local industries to transform effortlessly.

Below are the top three reasons why the Middle East will be an attractive destination for tech startups like the On-demand delivery model.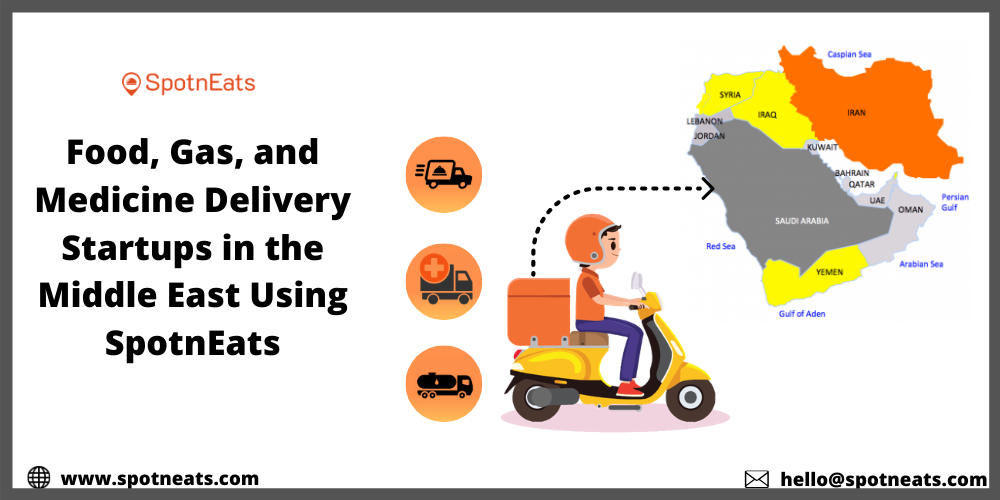 Why Middle East Countries Will be the Best Place to Start a Uber-Like On-Demand Business?
Investment is rising

Major tech companies like Microsoft and Amazon have started cloud computing centers and data centers in 2019; cheap data centers and cloud servers are vital to launch on-demand startups at a low capital.

The overall investment in new startups and ideas have also increased by 66% in 2019. Programs on entrepreneur mentorship is spreading across the countries.  
Get your Free Demo: Whatsapp | Skype
Policy reforms for new startups

Like I mentioned before, there is an overhaul in major policies regarding launching a business; new tech startup ideas are provided quick funding along with other incentives like low interest loans, single-window registration, and tax exemptions.

Accelerators and incubators are launched to nurture, groom, and give the much-needed push for startups.

Acquisition by top MNCs

So far, multiple startups emerged in the Middle East were acquired by Amazon and Uber; this they do because of the potential of the regional firms. B2B enterprises are also seeing a good market value and the scope of them getting acquired is quite high.

So, there is every reason for you to launch a niche on-demand startup in the Middle East. In this blog, I have explained the top three startups' ideas namely on-demand food delivery, medicine delivery, and doorstep gas delivery; surprisingly all of them are on-demand delivery models.

These startup ideas are picked after a thorough research among existing firms, consumer behavior, and long term sustainability.

Online food ordering and delivery

The per capita expenditure on food is always high in the middle eastern countries, not because the food is costlier, but for their passion for exotic foods and varied tastes. Hence, when a new system is in place to search and order food from diverse restaurants, people would like it very much.

Already food delivery startups like Eatclean are making millions in sales a year; Eatclean's main focus is delivering customized diet foods, vegan items, etc. It sustains because it targets a niche audience.

Likewise, you can launch an on-demand food delivery startup providing a niche service to quickly grasp the market share.

Some valuable insights regarding the online food ordering and delivery market in the Middle East. 62% of users prefer mobile apps to order food; 68% of the restaurant owners agreed that online presence has increased their sales.

On-demand medicine delivery

This on-demand idea has the same template as the food delivery startup. The on-demand medicine delivery app service enables the customer to buy medicine from the comfort of their homes and get it delivered from the nearest pharmacy.

There cannot be a better way to disrupt the healthcare system than launching this startup. Two functionalities in the medicine delivery app is enough to capture the market:

Digital prescription uploading
Insurance approval engine
Gas cylinder delivery

We were surprised to see the demand for gas delivery to doorsteps in Middle East. In the sweltering heat of the Middle East, people hesitate to go out and this makes the gas cylinder delivery a necessary service.

The app solution for this service can be used to order cylinder from the nearest or registered vendor anytime. The calendar in the smartphone is synced with the app to remind even before the gas gets over.

If you are an existing gas cylinder dealer, then it is easy to transform your business to the online mode.

Picked an idea, What next?

All of the above three on-demand ideas are unique and can help you make a mark in the Middle East Startup market. Who knows? You can be the next Uber of the Middle East.

Now, what to do if you have rounded off an idea? Obviously, get the app solution from an experienced vendor. I strongly recommend you to consider SpotnEats on-demand delivery solution.

SpotnEats delivery solution

SpotnEats is a standard template for on-demand services like food ordering, medicine delivery, and gas delivery. We developed the solution in a way to easily modify and incorporate new services.

Interfaces in SpotnEats:

Customer app for ordering
Delivery agent app to pick and deliver
Store app(Restaurant/pharmacy/gas dealer)
Admin web app
Working of the solution

The working is very simple and similar to other on-demand services.

The user downloads the customer app and registers all the details regarding delivery, address, and payment.
A list of nearby services is displayed from which the user selects one and send a request.
The store web app gets the request and accept it after assessing the possibilities.
A delivery agent is assigned automatically by the algorithm and he picks the order and delivers at the user's doorsteps.
Finally, the user rates and reviews the order. The store gets the feedback from the user.
The admin web app oversees all the incoming and active orders. Other financial and data transactions are also monitored from the dashboard.
Why choose us?

We follow a systematic workflow from start to finish. At each phase, we intimate the clients regarding the developments.
Advanced software tools in UI/UX design are used to give an immersive experience to the user.
Instant bug fixing, multiple testing, frequent updates, comprehensive assistance, free and quick installation, etc are normal with SpotnEats.
One time payment and no extra charges unless for additional features. Not to mention that we have 50+ features aimed at specific regions and countries.
All clients shall have a good discussion with us at any time and brainstorm new ideas. Our team is filled with expert developers, hance incorporating new ideas won't be an issue.
Get your Free Demo: Whatsapp | Skype
Final say!

I hope you are convinced with the idea of launching a startup in the Middle east. Do consider my ideas and partner with SpotnEats to launch a perfect service that attracts the whole population.

For more details connect us on [email protected].